Puzzle game fans now have a new mobile game to get addicted to, and we've helped our client bring out a special new help guide for it! The Pet Rescue Saga game was first introduced by King.com, following the popularity of their other games: Bubble Witch Saga and Candy Crush Saga.  The Pet Rescue game/app is currently available for Apple iOS and Android gadgets. As we update this, it's among the top 10 games presently played on the social networking website Facebook. 
The game involves rescuing pets from wicked pet snatchers. Depending on the height, several animals will be at the top of a collection of colored blocks. The objective is to eliminate the blocks through tapping on huge sections of similar color, these makes the block vanish. That brings the animals down to the base of the screen.
The mobile version has more than 72 stages filled with animated pets for free. It can also be synched with the Facebook version of the game so as players can change platforms and continue from where they left. The game is reportedly played by over 10 million Facebook users. The game gives gamers the chance to work out block-based puzzles and participate with Facebook friends.
New Pet Rescue Saga Game Guide:
We have helped our client, RAM Internet Media, publish a brand new guide which will help gamers to use this fun and addictive game!  Inside the guide, gamers can learn the steps necessary to install the game on all devices, as well as a Kindle Fire HD tablet.  Additionally, there are explanations of all the boosters, tips and tricks, and some helpful walkthroughs for some of the game's toughest levels!  We believe that in this low-priced guide, gamers will be able to get more enjoyment from the Pet Rescue Saga game as it continues to gain in popularity!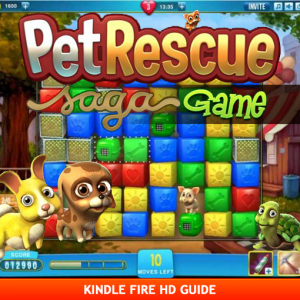 Download Pet Rescue Saga Game Guide for Kindle Fire HD here.
Pet Rescue Saga game features:
It has clean and simple graphics, with many small furry animals. Pet rescue saga is free, but offers only a restricted number of lives. You can interact with friends to gain more, or purchase them via an in-app purchase. Note that some in-game objects, for instance, extra moves or live need payment. Turn off the payment option by disabling in-app purchases in your gadget's settings.
The Pet Rescue game provides an awesome energetic world with animals and wonders. It's easy to learn the game with lots of fun challenges. There are puppies, bunnies, piglets and numerous adorable pets.
There are amazing boosters and extra rewards. Boosters enable players to clear columns or specific blocks in several ways to save many pets and progress through each stage, which involves 5-10 diverse kinds of puzzle stages.
It is synched with facebook hence players can continue from where they left at, unlock new stages and access leaderboards in facebook as well as mobile versions.
Capability to unlock useful charms and boosters to assist players' passage through the Saga game
Has sharp, brilliant retina and 3-D displays
Provides built-in online connectivity to check friends who are playing at the same time
---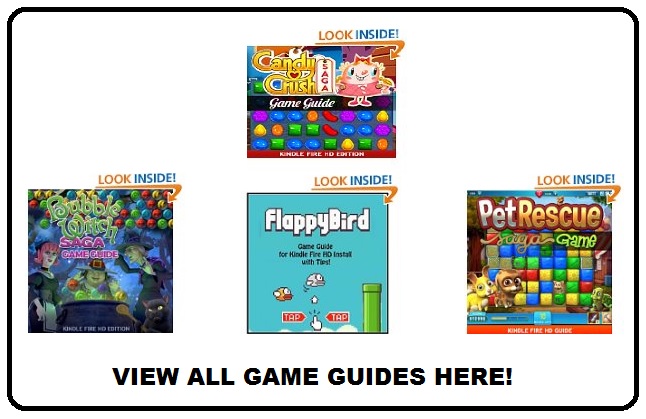 Pet Rescue Saga Tips
 Never exit a puzzle before it is finished since you will inevitably lose a life.
 When a pet is being freed from the board, you may continue making block matches. This is extremely helpful in situations where a pair may be moved if the pet was to move
 While you have several pets to free, attempt to keep them as level as you can achieve to avoid any pet accidentally falling.
 Be cautious when you have several animals to free, in case the screen drops below the position of the pet, you will have certainly not succeed that level.
 Apply power-ups carefully. Ensure that you use them when making one final move that can create a difference between a passed or failed puzzle.
 Take your time observing where blocks will end up creating the difference between triumph and failure of a puzzle.
 So as to attain high scores, attempt to link numerous blocks in a single go. Be cautious to avoid failing the puzzle by not concentrating on the goal.
Pet Rescue Saga Game Guide