When it comes to the best media streaming devices for watching TV shows or movies, the choices can seem confusing at first.  Is one better than the other? It may depend on which services you plan to use.  In this article, we'll take a look at each of the major content streaming devices available right now, ranging from budget friendly, to a bit more expensive, but inclusive in terms of what you can use the device for.  Here we'll look at Roku, Apple TV, two popular video game systems and more.
Roku Streaming Devices
(Roku LT, Roku 2 XD, Roku 3)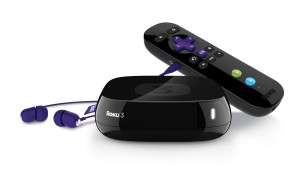 The Roku, by far, offers the most versatile services of all the live streaming digital components currently available. With over 750 channels, including 116 movie and television channels alone, sports, news, science, music and even games are all also available through this compact piece of equipment.
All of the popular channels including Hulu Plus, Netflix, Vudu, Amazon Instant Video and Crackle are available, but users also get to enjoy sports packages for the NBA, MLB, NHL and NFL enthusiasts who want to follow their specific team throughout the year.
With the option to choose between their boxes, users can pay for their service at different price points. This is something that Apple TV or gaming consoles do not offer. Starting at $49, the Roku LT offers each of their channels, built in WIFI, one-stop searching and 720p HD video. At $59 the Roku HD streaming player includes each of those services and instant replay control. At $79 for a Roku 2XD the capability includes 1080p HD video, and at $99 for a Roku 3 streaming player — the same price as the Apple TV, users receive all of the aforementioned attributes PLUS a remote with headphone jack, motion control for games, and dual-band wireless, Ethernet and USB ports. Each comes with free shipping and is compatible with almost any television on the market.
Check out latest Roku devices and prices here.
Apple TV Streaming Device (under $99)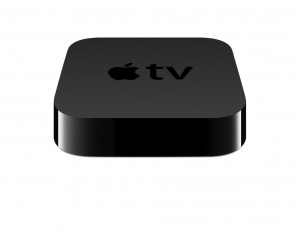 Apple TV is for more than MAC users, but it certainly helps to be an iTunes account holder to enjoy its capabilities. While Apple TV gives you Hulu Plus, YouTube, Netflix, Vimeo, HBO Go, Flickr, and the same sports packages as Roku, it also gives you access to all of your pictures, videos and music that is available in your iTunes account. This allows you to access the content you already own directly from your television. All video is provided in 1080p HD, and only Apple TV offers the exclusive "AirPlay" which allows you to view content on your iOS devices (iPhone, iPod Touch or iPad) and relay it to your television screen through the digital box.
It comes with a small remote, that matches the tiny digital box's quant composition perfectly, and since you can control it from your electronic devices there really is no end to what you can enjoy on a larger format. The Apple TV is available for $99, and does not come in differing options or price points like Roku.  However, it is possible that Apple will release a new version of their item in the future.
Check out Apple TV price and specs here.
Xbox or PlayStation Video Game Consoles
Gaming consoles have become popular digital streaming devices, and although they do not offer nearly the amount of channels that Roku or Apple TV do, they do have all of the heavy hitters like Netflix, Hulu Plus and Amazon Instant Video. Sports packages are also available, and users can search for popular movies and television shows by title, genre or popularity. Like the other two options, movies and television episodes can be viewed with a membership, by purchase or rental, depending on the content.
The difference between these two devices and the Roku and Apple TV is that they also play discs with music, movies or video content. They are also not as inexpensive or as compact as the smaller digital streaming devices. The Xbox starts at $199, and the PlayStation 3 begins at $269.  In late 2013, these companies will both release new video game consoles, the Xbox One and the PlayStation 4, with enhanced entertainment functions.
Check out Microsoft Xbox 360 here (or Xbox One).
Check out PlayStation 3 here (or PlayStation 4).
Apple Mac Mini or Small Computer
The Apple Mac Mini (seen above) is more expensive than any other option we've outlined here, but it also features the most functionality in terms of entertainment capabilities. The Mac Mini is a small, compact computer, although it is two to three times the size of a Roku or Apple TV.  It is also five to six times the price, but well worth it in terms of all it can do. The Mac Mini will allow you to store many photos, videos, and digital music files for your entertainment needs. It features the ability to use an HDMI cable to connect it to a hi-definition television. With a Mac Mini or small computer, you can use almost all of the services mentioned for both Roku and Apple TV, including those you subscribe to.
Not only that, but a Mac Mini will provide you with an internet-capable device. With that in mind you can watch shows that are available for streaming over various websites. Often, some major websites will offer live streaming coverage of big events. You could also opt to use streaming sports websites that are available to you, and watch them full screen. Not to mention you can surf the internet, check email and do video messaging or Skype sessions (with a webcam connected).
Basically, there is a strong case for purchasing a Mac Mini if you can afford to add one to your entertainment system. The device offers a plethora of options to really allow for enhanced entertainment experience connected to a TV set.
See the latest Apple Mac Mini price & specs.
Tablet Computers: Kindle Fire HD or Apple iPad's
A tablet computer could also be used as your main streaming device.  Thanks to the various apps that companies and services have made available, services including Hulu Plus, Netflix, Amazon and others are available on tablets.  Two of the more popular tablets are the Kindle Fire HD and the Apple iPad or iPad Mini.  The newest versions of these tablets will allow you to watch streaming content on your television.  In order to do so you will need a Wi-Fi internet connection available, and a special adaptor cable to hook to the HDMI or other input on your television set.
The Kindle Fire HD tablets currently start at a lower price point of approximately $199, and offer the ability for Amazon customers to easily enjoy multimedia on a TV.  You can rent or purchase movies, or even watch free movies using Amazon Prime Service.  Additionally, these tablets in their current version offer a glare-free screen, great for use in different high lighting situations.  The Kindle was created by Amazon, and allows for access to thousands of books, movies and music files from the Amazon store.
The Apple iPad tablets start closer to $350 in price (for an iPad Mini – seen above).  These tablets allow for owners to watch multiple types of content including movies purchased or rented from the iTunes store.  Additionally, iTunes store customers can use the device for playing their music, storing their photo collections, as well as to take high quality pictures and videos.  While the Kindle Fire HD currently has a camera, the iPads have front and back facing cameras allowing for much more functionality.  However, the cost of the iPad is significantly higher than the Kindle Fire HD, even if you opt for the competing iPad Mini device.
Best Streaming Device?
Your personal preferences and subscriptions or your family's usage, and whether playing hard copies of existing content is important to you, will dictate your choice in a live streaming device. In the end, Roku has the advantage, if you are not considerably attached to your iTunes account.  However, if you are willing to spend a bit more money, you may opt for a video game console, a tablet device, or better yet, a small computer capable of handling all your multimedia needs!
Best Media Streaming Devices for TV or Movies