The Flappy Bird Game Guide for Kindle Fire HD is now available from RAM Internet Media at Amazon's Kindle store, and several other online digital book stores. This latest guide book will allow its owners to install the most recent version of the game onto their Kindle Fire HDX/HD and Android devices using special instructions. In addition, there's tips and tricks inside for playing this popular game.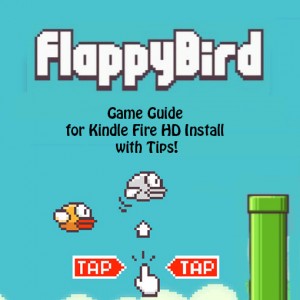 Flappy Bird is the popular game that rose to massive success on the Apple Apps Store and the Google Play Store.  It involves the simple concept of tapping on the mobile device screen below a bird to make it flap its wings and fly up higher.  As the tapping stops, the bird lowers down.  The object is simply to navigate between vertical green pipes with openings between them.  Many mobile gamers have become addicted to the game, just as we were.  It's a fun time, trying to beat your most recent high score, and the high scores of friends and family members!
The Flappy Bird manual (pictured) is the latest in a line of other game guides published by RAM Internet Media.
RAM Internet Media Game Guides
Other game guides and manuals include: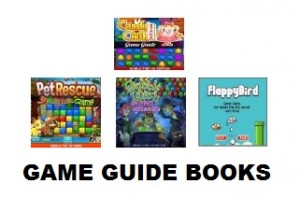 Candy Crush Saga for Kindle Fire HD Guide
Bubble Witch Saga for Kindle Fire HD Guide
Pet Rescue Saga for Kindle Fire HD Guide
For fans of Flappy Bird game, this new eBook is essential, especially if you own a Kindle Fire HD or HDX tablet. The book will give complete instructions on how to play the game using your tablet today. Also, the tips and tricks inside along with additional resources will be helpful for those who want to "tap" their way to higher scores and impress their friends!
Download the Flappy Bird Game Guide here today!
(Disclaimer: This game guide is in no way affiliated with the creators or developer of Flappy Bird or .gears development company.  It is an independent guide book published to provide help and additional resources for mobile gamers)
Flappy Bird Game Guide for Kindle Fire HD