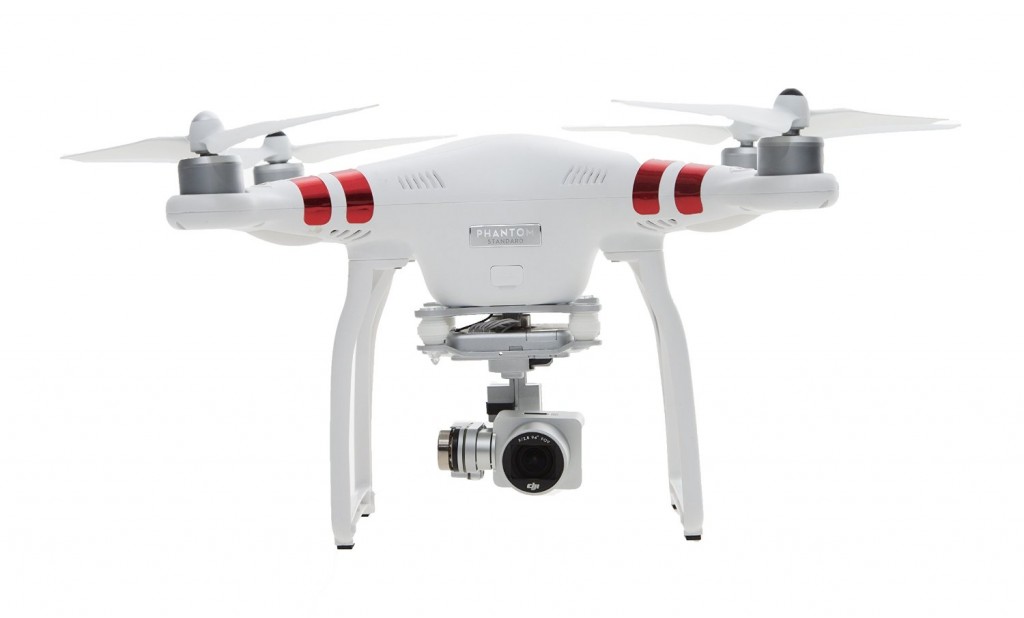 The DJI Phantom 3 Standard drone is considered an entry level quadcopter, but based on its sturdy build and great quality video footage, it's a worthy investment for around $500 for anyone looking to move up from toy drones to more fun flying the skies while recording stunning images! Below you can find more details about this drone, as well as our unboxing video showing exactly what is inside the box.
What's in the box? Immediately upon opening the DJ Phantom 3 Standard box, the owner will find an envelope complete with Quick Start Guide, Safety guidelines, stickers and other informational paperwork. Underneath some protective cardboard casing, the box contains the actual drone body, which has the camera already attached. This camera is the only one used for the drone and can't be detached in order to use a different camera. Also inside the box are the charger, battery, drone controller and then a nice drawstring bag which contains a total of eight propellers to use on the drone.
Among the great features this drone includes are the 2.7K HD capability for video footage, GPS, an app you install on your mobile device to help control the drone's flight and see what its camera is seeing, and the ability to map out a route for the drone to fly. The drone also features a tracking ability to follow the controller wherever they go, if one desires. With that in mind, you could walk a specific path or route while holding the controller and have the drone follow along.
The DJI Phantom 3 Standard was purchased for $500 at the time of this report via Amazon and included a free bonus 32 GB microSD card for recording footage on. Additional accessories can be ordered to complement the device including extra memory cards, batteries, backpacks, a carrying case, propellers, landing gear and more.
Overall, there may be more expensive drones on the market such as the brand new DJI Phantom 4, but we give this particular drone for $500 our stamp of approval for its capabilities which won't quite break the bank like the higher-end "professional" models will. This is great for everyday use and can capture some great videos and photos as desired.
DJI Phantom 3 Standard
Tech TiPS, TRICKS & NEWS!
Receive important and helpful updates from our site. Your email address will never be shared