We're excited to announce a new publication from Shelby Johnson, an unofficial Roku User Manual Guide complete with tips, tricks and Shelby's private channels list.  The Roku media Player is the tiny set-top box that comes with a remote control, offering basic play, pause, rewind and fast forward functions. It originally came out in the year 2008 as the "Netflix Player, but now, it's grown to become a family of streaming media players that offer a lot more than just Netflix.  Now, in her newest guide book manual, author Shelby Johnson provides an easy-to-use and refer to guide for those looking to get the most out of their Rokus, including adding more hidden and private channels to the device!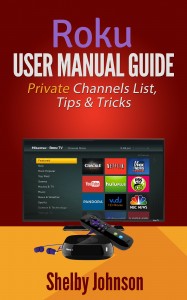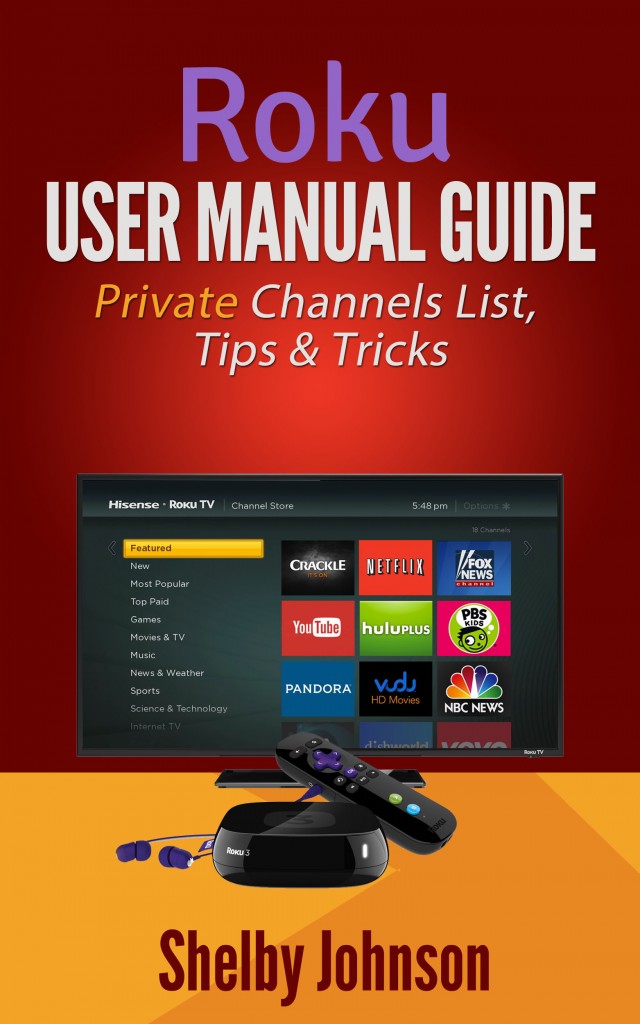 The Roku is currently available in at least three different models, which connect through wireless or Ethernet cable connections to the internet. This player has become many peoples' favorite in the current digital era. It was originally created to enable Netflix users access their movies, but that spawned even more media and content producers to jump on board.  The Roku media player features app-like channels of which can play full movies. Roku media player allows yon to access streaming movies directly from the content providers such as Hulu Amazon and Netflix.
Inside Shelby Johnson's new Roku User Manual Guide (pictured at left), owners of the device can learn how to not only set up their device, but use it to enjoy more content than before, including music, videos and photos.
If that wasn't enough, Shelby has included a bonus list of "private channels" inside the book with codes to add more content channels to your current channel lineup.
If you're a Roku media fan, you already know how cool these devices are.  For those who don't have one yet, here's the key features below.
Features of Roku media players:
*Has HDMI port for hi-definition content streaming to HDTV's
*Can connect wirelessly to your home network for hi-speed streaming.
*Has apps that can allow you to connect to news feeds, weather feeds, as well as Facebook to share your links, photos and videos.
*Can play common media like Amazon Instant Video and Netflix or Hulu (with subscriptions).
*It is very reliable and gives a more TV like experience than many devices.
* The device itself is portable enough that one can travel with it to enjoy content virtually anywhere with a HDTV and hi-speed internet.
*The Roku is designed with Gaming in mind; so its controller has a directional pad and gaming A/B buttons
*It is possible to use a remote app to control the box from your smart phone
* It is based on a "Channel" model. Out of the box, its "Channels" are configured for programs like YouTube among others and you add more "Channels" for your own services
Check out Shelby's book here at Amazon for more details on how to enjoy more media content than before, including private/hidden channels!
Related: Learn how to add private Roku channels on your device.
Roku User Manual Guide with Private Channels